Fantastic results every time for longer lasting clean.
Professional Cleaning Disinfection & Sanitising across Britain!
If you're looking for a trusted, experienced and reliable company that provides professional disinfection and sanitising services across the North of England and beyond you came to the right place! Since being established in 1990, James Hoyles and his team have been providing an Antimicrobial service which is NHS approved for schools, offices, health centres across the  Yorkshire Dales, the Lakes and Lancashire ensuring the premises have a deep clean sanitising clean.
The Key Benefits of our Disinfection Service
We're a family business that has been cleaning since 1990, we use treatments that are NHS approved and safe for the end user once we have completed.
Proper Care and Maintenance
Your Carpets,Upholstery, Curtains, Rugs Hard floor covering need proper care and maintenance to protect them from damage and to keep them in pristine condition.
Hoyles Specialist Disinfection Services
Since 1990
What are the benefits for commercial clients?
Commercial premises such as care homes, rental properties, hotels, nurseries, offices, schools, public transportation (trains, buses, aircrafts). Restaurants and kids playground are always in high risk of being contaminated by bacteria. Along with disease-causing microbes (pathogens, germs or bugs) which are responsible for causing infectious diseases.
I can sanitise and disinfect your premises for you on regular bases or as a one off service. I will provide you with certificate saying that the premises has been treated with NHS approved antimicrobial.
What are the benefits for domestic customers?
I would highly recommend sanitising sanitised and disinfected everything you buy new or second hand as you don't know the item's history and it's level of hygiene.
I can sanitise and disinfect the whole house you live in or have just purchased.  Your car or mobile home, baby cot, baby pram, bins etc. I can sanitise everything. I will provide you with certificate that the area or the item has been treated with NHS approved antimicrobial.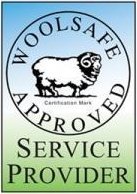 My Personal Guarantee to You
What does this mean? Simply this. If you're not pleased with the work I do for you, I'll re clean the area for free. (Excludes all stain treatments).
Nothing is more important to me than your complete and total satisfaction.
GET A FREE QUOTE TODAY
Over 30 Years Expert Experience