Fantastic results every time for longer lasting clean.
Professional Upholstery Cleaning in the Yorkshire Dales and surrounding areas.
If you're looking for a trusted, experienced and reliable company that provides professional upholstery cleaning across the Yorkshire Dales you came to the right place! Since being established in 1990, James Hoyles and his team have been providing upholstery cleaning services for both domestic and commercial clients across the Yorkshire Dales, the Lakes and Lancashire transforming the tired dirty furniture and bringing it back to life  in the homes of thousands of happy customers.
The Key Benefits of Upholstery Cleaning
We're a family business and have been cleaning all types of upholstery across  the Yorkshire Dales since 1990.  We are specialists in Upholstery & Sofa Cleaning with extensive knowledge of all different types to ensure we give you the best service possible
If the upholstery in your home or business is looking tired and grubby and not at all like the day you bought it we can bring it back to life, without breaking the bank to buy a new furniture.
Hoyles Specialist Upholstery Cleaning
Since 1990
We have invested in specialist equipment and training to ensure we give our customers across the Yorkshire Dales and surrounding area the best upholstery cleaning service they have ever received.
Our step by step upholstery cleaning and restoration process that we've developed through years of training and experience, which is a safe and fabric-friendly approach to cleaning your soft furnishings thoroughly, without the risk of damage or colour-run.
Using our safe and effective solutions, your upholstery will receive a deep and thorough clean, guaranteeing to leave it looking and smelling fresh and clean!  So, if you want to get back that proud feeling you felt when you first bought your furnishings, Hoyles Cleaning Specialists are the experts for the job.
We provide our upholstery cleaning services in Keighley, Skipton, Ilkley, Otley, Harrogate, Shipley and Leeds and across West Yorkshire on a daily basis, so we're never too far away if you need us. We'll be there for you as your professional and local upholstery cleaners.
As well as the thorough cleaning of your upholstery, we also offer our anti-stain protection for your soft furnishings. This coats each fibre with an invisible, protective finish that repels oil and water based spills, creating a resistance against potential stains so you are future proofing your furniture for years to come, if you have pets, children, grandchildren,  you will love this treatment when the little accidents happen!
When you choose Hoyles Specialists Cleaning as your upholstery cleaners, you can rest assured that our fully trained technicians will be able to completely restore your upholstery to near as like new as possible.
Were so confident in our professional upholstery service that we can provide a 100% Satisfaction  Guarantee on all our upholstery cleaning services. So, if for whatever reason you're not satisfied with the job we carry out, we will re-do it for free. If you're still not happy… you don't pay. It's as simple as that.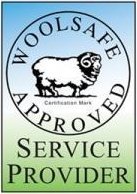 My Personal Guarantee to You
What does this mean? Simply this. If you're not pleased with the work I do for you, I'll re clean the area for free. (Excludes all stain treatments).
Nothing is more important to me than your complete and total satisfaction.
GET A FREE QUOTE TODAY
Over 30 Years Expert Experience